Eat This, Lose Weight: Moroccan Lentils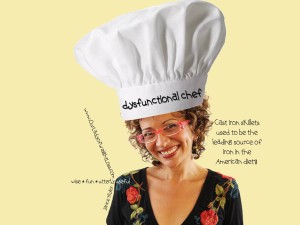 Early yesterday, I "dressed up" in no less than six (6) layers, braving Storm Nemo, making my way to the supermarket to buy the ingredients that would ultimately manifest no less than 10 servings of Moroccan Lentils and Rice for the hungry, cold and tired.
I mixed all the ingredients (with the exception of the last minute lime juice, cilantro and plain yogurt) in the slow cooker and set it for 10 hours!  Can you imagine? Ten hours!!!
It took gads of will power not to open the top and taste it throughout the day, but that is one of the cardinal rules of slow cooker cooking.  Once you set the timer, you best walk away and forget about it; lest every time you lift the lid you set yourself back 20 minutes.
At the end of the day (literally), it was well worth the effort.  The aroma from the cinnamon, turmeric. cumin and ginger root filled the house (apartment, actually), and the taste transported us, at least while partaking in the festivities, away from the storm.
Moroccan Lentils on Rice, with Salad.
Ingredients:
4 cups of vegetable broth, organic (if possible)
4 cups of water
1 pound dried lentils, brown or red
1 (14-15 oz) can of diced tomatoes, with liquid
1 (6 oz) can of tomato paste
1 medium onion, diced
1 medium red pepper, diced
3 medium cloves garlic, minced
1 tablespoon grated ginger root
1 heaping teaspoon ground cumin
1 heaping teaspoon ground turmeric
1 teaspoon ground cinnamon
salt to taste
***
juice from one fresh lime
1/2 cup mint, chopped
plain yogurt
Rice (prepare separately, as directed)
Instructions:
Mix together all ingredients (except lime, cilantro and yogurt) in the slower cooker.  Cook, covered, on low for 10 hours!    Prepare rice at the 11th hour, so to speak; before serving.
Just before serving, stir in the lime juice, sprinkle with mint.
Plate:  rice, lentils, and one nice dollop of yogurt on top.
Salad on the side.
Easy. Inexpensive. Exotic. Delicious. Beautifully plated. – 5 yums!
For more recipes, fun, games and wellness support, visit:  Kick in the Tush Club/Facebook.
Spread the word–NOT the icing!
Janice
Check out my workshop@ Rowe Camp and THEN … register