Testimonials
What Clients Say …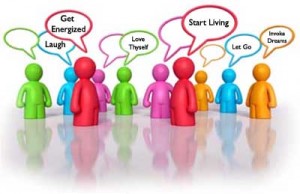 " Janice helped me to unearth the root cause of my anxiety, which was causing me to overeat.   Her coaching skills are tremendously effective in all areas: weight loss, relationships, career – life!" ~ Heather D.B.
"Since I began reading Our Lady of Weight Loss (the book) and working with Janice, I have permanently removed 12 pounds! Janice's advise, support and insights have been and will continue to be an enormous help to me in many, many ways." – SB, Massachusetts
"Janice Taylor is an inspired and inspirational weight loss coach.  Through her creative insight, I have found my "artists' soul," making the journey to my new lifestyle fulfilling and satisfying.  And I permanently removed over 40 pounds of excess weight! " L~ Brooklyn. NY
"Janice has 'been there' and knows the struggle. She offers practical suggestions and inspirational guidance. Her sense of humor and high spiritedness put me at ease and helped to make weight loss fun!" – Felice, PA.
"I look forward to each session with Janice and feel energized afterward, leaving with constructive suggestions and strategies as to how to deal with situations as well as food. Janice is inspiring and keeps me motivated." – Joyce, Ct.
"Janice is a joy and her method of coaching is truly empowering! I am free,  free to live "lite'ly," free to risk loving and being loved." – Kelly, NY
"Working with Janice changed everything for me. A total shift that encompassed so much more than weight loss. She is an amazing life-coach, Intuitive, insightful and non-judgmental." – TZ, Michigan
"Janice has so much to give as a personal coach.  Her own journey through weight loss and personal growth not only informs the approach that she has constructed for others, but it gives her a unique empathy for those also seeking to make a shift in their lives.  Janice's sparkling personality, genuine warmth and open vulnerability make her someone to trust." Robin M., CO
"Janice helped me find my way out of a dark spot in my life.  Weight loss was a definite aim for me, but she helped me to identify and build upon my broader wishes (including my work, family life, and personal growth), as a way to expand my view beyond the scale.   I wholeheartedly recommend Janice as not only a weight loss coach, but also a life coach that will create a positive shift in anyone's life." – Marina K., Mamaroneck, NY
"Through in depth conversation and the power of suggestion Janice focuses on the causes of one's overeating rather than the foods actually being consumed.  I have simply learned a different path to take when faced with situations that previously caused me to turn to food.   Above all, Janice is a beautiful person.  She is intelligent, kind, empathetic and simply a joy to talk to." – Ronni G., Greenwich, Connecticut
 "Before working with Janice, I had tried many weight loss programs and diets, only to regain the pounds I lost. This time was different – I have lost 23 pounds and I have kept them off. I believe this was because Janice, who is warm, smart and very, very funny, treats those with whom she works with such enormous respect, all the while making the process of losing weight so much fun. Janice is full of light and life." – Penelope A., Montreal, Canada
"Working with Janice changed my relationship to food and, more importantly, to myself.  I am functioning and manifesting on a whole other plane."  ~ Anna J., Maryland