Eat This: Lose Weight – Don't Cry Onion Tart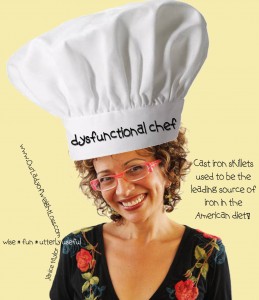 Are you looking for the best Father's Day recipe ever?  Something good to serve on Sunday (or any other day for that matter) that falls into the "comfort food" and "healthy eating" and "lose it" categories?  Yes?  (If not, think it through. Apparently, you are reading this blog–the Our Lady of Weight Loss, the patron saint of permanent fat removal blog–which leads me to believe that you ought to be thinking that way or weigh! Or at least considering it!
)
Anyway, I digress (as usual; it's the coffee talkin').
Caramelized Onion Tart – Is for sure, one of my all time favorites.  In fact, when my Chicago cousins visited, I made it and they were like "OMG! Janny, who knew you were so talented!!!  You're not as dysfunctional in the kitchen as you think you are!" To which I replied, "Oh no, I am.  Nothing complicated about this recipe and note the crust is already done, prepared, exists without any help from me!!!"   I proudly wear the "Dysfunctional" label.
Ha, ha, ha!  Already smiling and in a good mood, we divved up the tart into 4 portions, which through my calculations off (this recipe is for 6 people, but at 250 approx. calories per slice, whatever…close enough! and not so bad for lunch with a salad), we dug in!
FYI, I'm not usually so loosy-goosey around counting calories, but I baked this up, cooked this up, created this recipe and it was and remains divine!
Ingredients:
Pie crust shell
1 tablespoon olive oil
1 teaspoon unsalted margarine
2 large sweet onions, sliced thin
8-10 whole cloves of garlic, peeled
1/8 teaspoon pepper
4 egg whites, lightly beaten
1/3 cup low-fat sour cream
2 tablespoons Parmesan cheese, grated
1/2 teaspoon freshly grated nutmeg
Directions:
Preheat oven to 425 degrees F.
Pre-bake crust for about 10 minutes; remove from oven and cool.
Meanwhile, heat oil and margarine in a large skillet over medium-high heat; sauté onions until they begin to turn golden. Then toss in whole garlic cloves and continue to sauté.
Reduce heat to medium-low and cook 30 minutes more or until caramelized. (The more patient and caramelized you are, the better.)
Let cool — slightly.
Add pepper, egg whites and sour cream to onions, mixing well.
Pour into prepared pie shell.
Sprinkle Parmesan and nutmeg evenly over the top.
Bake for 35–40 minutes or until filling is set; let stand for 5 minutes before removing from oven.
Cut into 6 wedges and serve.
Approximately: 250 calories per slice (Non-scientific analysis – I added up all ingredients and divided.)
For more recipes that delite the soul, as well as platters full of weight loss motivation, visit Our Lady's club:  Facebook/Kick in the Tush Club!
Spread the word … NOT the icing,
Janice Taylor
wise * fun * utterly useful
Dictated but not read by OLWL.  Excuse all typos!