Eat This: Lose Weight – Best Ever Gazpacho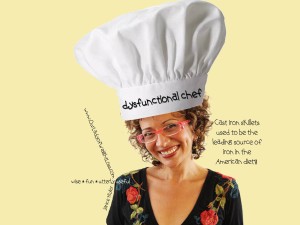 Q:  How amazing and magical is it when someone (a good friend, neighbor or even a relative) shows up at your front door with a bowl of somethin' special that she (or he) has just whipped up to share with you–that is not only delish, but healthy as well?
A:  Very amazing!
I am happy to report that when our dear friend, Betsy, surprised us (DH and me) with a bowl of her famous (in these here parts) Gazpacho!  I asked if I could share the recipe and Betsy said, "Sure! FYI…it's a variation of the South Beach Gazpacho."
Without further ado, here is Betsy's recipe, which I highly recommend, as does DH!   It was a spoon-to-spoon fight to the finish.  Loved it!!!
BETSY'S GAZPACHO:
Ingredients:
1 largish bell pepper, red or green, diced
1 cucumber, peeled and seeded, diced
3 stalks celery, diced
1/2 – sweet onion, diced
1 clove garlic, diced (optional-Betsy did add, but no more than one clove)
14.5 oz. can diced tomatoes, pettit, w. juice
2 1/2 cups of V8 juice (regular) chilled
3 T. white vinegar
2 T. olive oil
Worcestershire to taste
Sea salt to taste (optional-Betsy did not add)
Directions:
In large bowl, mix all ingredients together.
Chill.
Serve.
Note:  Betsy diced everything into little squares.  It was crunchy. Delicious! Heavenly! Fabulous!
DIET TIP:   For those who are "nighttime" eaters, consider this as your nighttime snack!  Chow down guilt-free!
For more mouth-watering, heavenly, Our Lady of Weight Loss approved recipes that lighten body and soul, visit Our Lady's FACEBOOK/Kick in the Tush Club Chapter!
Spread the word … NOT the icing,
Janice Taylor
wise * fun * utterly useful
Dictated but not read by OLWL.  Excuse all typos!