Weight Loss Wisdom: All Is Forgiven, Move On?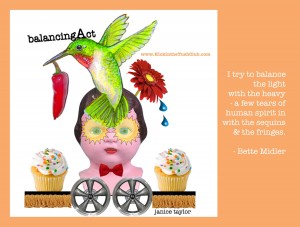 Recently, I was speaking with a client who was very (very!) upset! "I weighed 170 last week," she said,  "and this morning, I weighed 173."   Apparently, she had what she considered to be a horrific week and for a myriad of most excellent reasons; mind-twisting, life and death reasons, she ate and ate some more and she gained weight. I reminded her of Our Lady of Weight Loss's mantra, "All is forgiven, move on."
But, she wasn't ready to move on!  She was consumed with guilt.  She had overindulged.  She was "bad." In order to relieve her guilt and anger (at self), she needed to list, to justify all of her "very good reasons" for over-eating.
It's what we humans do.   Most of us find it easier to accept our behaviors when we know why we behave a certain way. In other words, we look for explanations that relieve our guilt and anger; we find ways to justify our behavior.
When we consider all the variables at work in our lives, it's less clear that there is any one single cause or even a group of causes that fully explains anything that we do.  And–bottom line–even if we could figure it all out, we'd be left with the same results (or lack of results).
We make a choice:  We can take responsibility for how and what we eat (no matter the circumstances of our lives) and move toward our goals; or we can make a long list of really good reasons as to why we eat too much, why we eat mindlessly and why we don't reach our goals. Weight or otherwise.
Chew on the above with Tushkateers from across the land, at:
Facebook/Kick in the Tush Club.
Spread the word–NOT the icing
Janice
PS:  Dictated but not read by OLWL.  Excuse all typos!