#Puzzled? In Search of Weight Loss Nirvana?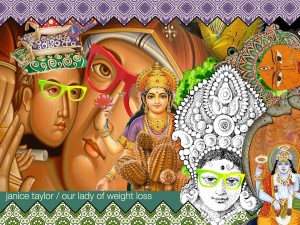 While clicking through this weeks Puzzled? In Search of Nirvana, imagine living in the Transcendent State of Nirvana, where there is neither suffering nor desire.
"If bliss is to scratch an itch, what greater bliss, no itch at all?  So too, the worldly, desirous, find some bliss, but greatest is the bliss with no desire."  ~ Nagarjuna
Click through Puzzled? to find Nirvana!
And then–send to a friend!
For more Answers to All that Is Puzzling, join Our Lady of Weight Loss's Club:  Kick in the Tush Club/Facebook!
Spread the word–NOT the icing!
Janice
Dictated but not read by OLWL.  Excuse all typos!