#OneWord Thursday: How to #Manifest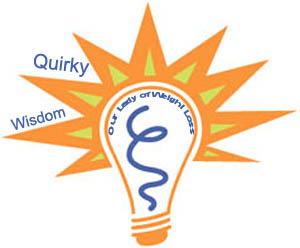 Are you ready to focus on How to #Manifest what you want, what you really, really want! It's been the theme of this week and last week for Our Lady of Weight Loss, and me too, and you too?  We (OLofWL and I) have been reviewing that which we have individually and collectively manifested and what we might want to manifest next.  We invite you to join us!  Manifest Manifest Manifest!!! What you want.  What you really, really want!
Today, #OneWord Thursday:
How to #Manifest – 8 quotes
that can help you to ignite your imagination; your visioning powers, so that you can move into manifesting a better life!
***
Never let life impede on your ability to manifest your dreams. Dig deeper into your dreams and deeper into yourself and believe that anything is possible, and make it happen. ~ Corin Nemec
Our subconscious minds have no sense of humor, play no jokes and cannot tell the difference between reality and an imagined thought or image. What we continually think about eventually will manifest in our lives. ~ Robert Collier
To manifest your hearts desires you must BE what your heart desires. ~ Joy Page
We like things to manifest right away, and they may not.  Many times, we're just planting a seed and we don't know exactly how it is going to come to fruition.  It's hard for us to realize that what we see in front of us might not be the end of the story. ~ Sharon Salzberg
Only one thing registers on the subconscious mind: repetitive application – practice. What you practice is what you manifest. ~ Fay Weldon
I think you manifest what you believe, and when you believe that you have no choice you lose choice. ~ Alice Englert
To try to fix the future is a manifest absurdity. ~ Iain Sinclair
What ever the conscious mind thinks and believes, the subconscious identically creates. ~ Brian Adams
***
To increase your ability to manifest a better life, a life that is in alignment with your authentic self: Join Our Lady of Weight Loss's Club:  Kick in the Tush Club/FB.
Spread the word–NOT the icing!
Janice Taylor
wise * fun * utterly useful