#OneWord Thursday – #Compassion: Love and compassion are necessities, not luxuries.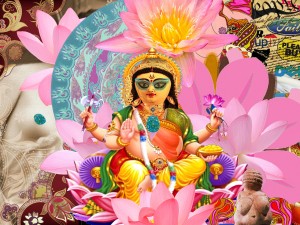 Our Lady of Weight Loss and Janice Taylor, your Life & Wellness Coach, weight loss expert (that's me) were discussing #Compassion!   Our Lady pointed out that ALL the major religions place great value on #Compassion.
OLofWL noted that practicing compassion, feeling empathy for the suffering of others (basically each and every soul you encounter) is seen as a extraordinary virtue that has the power to impact in a massively positive way, not just for the individual who is manifesting compassion, nor just for the person for whom the individual is feeling compassion for, but for all the world.
That's right.  When you experience true compassion, a form of loving-kindness, it radiates outward and increases harmony for the greater good.
Today, on this #OneWord Thursday, Our Lady of Weight Loss, shares 8 quotes on #Compassion.
Read Through.
Meditate on Compassion.
Feel Compassionate for Others.
Increase Harmony for All.
8 #Compassionate Quotes
We only have what we give. ~ Isabel Allende
As we are together, praying for peace, let us be truly with each other.
Let us pay attention to our breathing.
Let us be relaxed in our bodies and our minds.
Let us be at peace with our bodies and our minds.
Let us be aware of the source of being common to us all and to all living things.
Evoking the presence of the Great Compassion, let us fill our hearts with our own compassion towards ourselves and towards all living beings.
Let us pray that all living beings realize that they are all brothers and sisters, all nourished from the same source of life.
Let us pray that we ourselves cease to be the cause of suffering to each other.
Let us live in a way which will not deprive other beings of air, water, food, shelter, or the chance to live.
With humility, with awareness of the existence of life and of the sufferings going on around us, let us pray for the establishment of peace in our hearts and on earth ~ Thich Nhat Hahn
Be kind, for everyone you meet is fighting a harder battle. ~ Plato
A human being is a part of the whole called by us universe, a part limited in time and space. He experiences himself, his thoughts and feeling as something separated from the rest, a kind of optical delusion of his consciousness. This delusion is a kind of prison for us, restricting us to our personal desires and to affection for a few persons nearest to us. Our task must be to free ourselves from this prison by widening our circle of compassion to embrace all living creatures and the whole of nature in its beauty. ~ Albert Einstein
No one has ever become poor by giving. ~ Anne Frank
It is easy enough to be friendly to one's friends. But to befriend the one who regards himself as your enemy is the quintessence of true religion. The other is mere business. ~ Mahatma Ghandi
Love and compassion are necessities, not luxuries. Without them, humanity cannot survive. ~ Dalai Lama XIV
…. for there is nothing heavier than compassion. Not even one's own pain weighs so heavy as the pain one feels with someone, for someone, a pain intensified by the imagination and prolonged by a hundred echoes. ~ Milan Kundera
For more loving-kindness, compassion, support and more, Our Lady of Weight Loss's Club:  Kick in the Tush Club/FB.Deliciously yours,
Janice Taylor
wise * fun * utterly useful