#OneWord Thursday: 12 Quotes that Scatter JOY!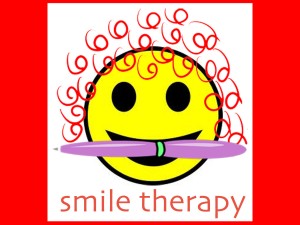 Join with Our Lady of Weight Loss and me (Janice Taylor), as we "scatter joy," feed our (collective) soul, and practice Happiness!   Let JOY lead the way (weigh) this week!!!
"Scatter joy!" ~ Ralph Waldo Emerson
"There is no beautifier of complexion, or form, or behavior, like the wish to scatter joy and not pain around us." ~ Ralph Waldo Emerson
"Don't cry because it's over, smile because it happened." ~ Dr. Seuss
"When you do things from your soul, you feel a river moving in you, a joy." ~ Rumi
"Sometimes your joy is the source of your smile, but sometimes your smile can be the source of your joy." ~ Thich Nhat Hanh
"We are not going to change the whole world, but we can change ourselves and feel free as birds. We can be serene even in the midst of calamities and, by our serenity, make others more tranquil. Serenity is contagious.  If we smile at someone, he or she will smile back. And a smile costs nothing. We should plague everyone with joy. If we are to die in a minute, why not die happily, laughing?" ~ Swami Satchidananda
"The same stream of life that runs through my veins night and day runs through the world and dances in rhythmic measures. It is the same life that shoots in joy through the dust of the earth in numberless blades of grass and breaks into tumultuous waves of leaves and flowers." ~ Rabindranath Tagore
"I like joy; I want to be joyous. I want to smile and I want to make people laugh. And that us all I want. I like being happy. I want to make others happy." ~ Doris Day
"There is not one blade of grass, there is no color in this world that is not intended to make us rejoice." ~ John Calvin
"People from a planet without flowers would think we must be mad with joy the whole time to have such things about us." ~ Iris Murdoch
"It is only when the mind is free from the old that it meets everything anew, and in that there is joy." ~ Jiddu Krishnamurti
"You've got to S-M-I-L-E
To be H-A-Double-P-Y" ~ Shirley Temple Black
While ingesting all things JOYOUS, I came to see that SMILING is a key component! More smiles to come
For more joy, happiness, smiles and laughs, visit our Facebook/Kick in the Tush Club chapter.
LAST CHANCE to fill up on HAPPINESS!  Sign up for my workshop at Rowe Camp & Conference — FEED YOUR SOUL, CHANGE YOUR WEIGHT–the weekend of March 29-31, 2013 at Rowe Camp and Conference Center, in Rowe, Massachusetts (the Berkshire Mountains; unbelievably, stunningly beautiful) for what is sure to be a mind changing, life changing, enlivening experience.  Feed Your Soul at Rowe!
Spread the word–NOT the icing!
Janice
PS:  Dictated but not read by OLWL.  Excuse all typos!