Eat This: Lose Weight – Mother's Day Blueberry Cobbler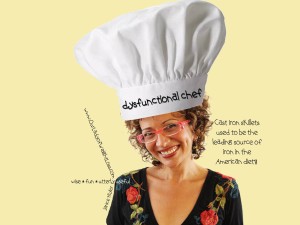 In search of a special Mother's Day recipe?  Something light, healthy and delicious?  Look no further.  Straight from the Our Lady of Weight Loss kitchens, a Blueberry Cobbler that is sure to bring a smile to your face and set your taste buds a dancin'!
(Source:  All Is Forgiven, Move On – a book that is chock-a-block with fat busting information, motivation, inspiration and 5 yum delish recipes!)
Blueberry Cobbler
Servings: 6 Ingredients:
6 c fresh blueberries
1 tsp dried rosemary
1 tbsp light brown sugar
1 c whole-wheat flour + extra for dusting surface
1/8 tsp kosher salt
1 tsp baking power
2 tsp butter
2 tbsp fat free sour cream
1/4 c skim milk
Instructions:
1. Preheat oven 400 F
2. Arrange blueberries in a 9 x 13 " baking dish. Sprinkle with sugar and rosemary
3. In bowl, stir together flour, salt and baking powder
4. In another bowl, blend together the butter and sour cream. Add to flour mixture and stir in milk
5. Transfer dough to a lightly floured surface and knead dough until smooth. Roll out dough to 1/4 " thickness.
6. Cut dough into 1" wipe strips and arrange on tope of blueberries at 1/4 " intervals
7. Bake 30 minutes or until blueberries are bubbly and the dough is golden brown.
For more Happy Mother's Day talk and recipes, visit:  Facebook/Kick in the Tush Club!
Spread the word–NOT the icing!
Janice
Dictated but not read by OLWL.  Excuse all typos!