Couch Potato's Dream: Watch Movies-Lose Weight?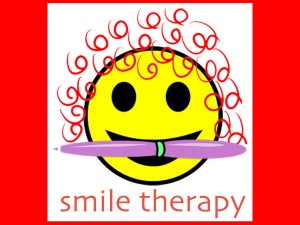 Dearest Couch Potato, I've got some splendid news for you!  University of Mississippi researchers found that 'movie munchers' ingested 28% more buttered popcorn when watching "Love Story" than those who watched the comedy "Sweet Home Alabama."
A Vanderbilt University study found that laughing out loud for 10-15 minutes per day burns between 10 and 40 calories. A good belly laugh causes one to gasp for air, thus exercises the diaphragm!
One group of University of Maryland volunteers were shown funny videos, while another group was shown stressful videos. The study showed that laughter keeps arteries from hardening, while stress does the opposite!
Laugh More:  Weight Less -
What Comedy Might You Tune Into?

Our Lady of Weight Loss consulted the American Film Institute's list of 100 Funniest American Movies of all times. Here are the top  25. Click here for entire list!
Some Like It Hot
Tootsie
Dr. Strangelove
Annie Hall
Duck Soup
Blazing Saddles
M*A*S*H
It Happened One Night
The Graduate
Airplane!
The Producers
A Night At The Opera
Young Frankenstein
Bringing Up Baby
The Philadelphia Story
Singin' In The Rain
The Odd Couple
The General
His Girl Friday
The Apartment
A Fish Called Wanda
Adam's Rib
When Harry Met Sally…
Born Yesterday
The Gold Rush
Where and when will you laugh today?
Tune in, turn on, join Our Lady of Weight Loss's KICK in the TUSH Club/FB!
Spread the word–NOT the icing,
Janice Taylor, Life & Happiness Coach, Author, Artist, Positarian
wise * fun * utterly useful