6 Steps – End World Prophecy: Make Your Last Day Count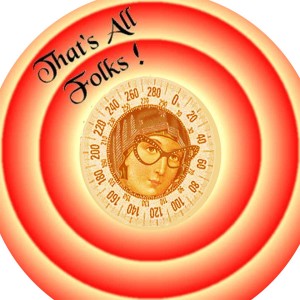 The doom-and-gloom-sayers, the end-of-the-world folk are predicting that the world will indeed end tomorrow, December 21, 2012, presumably prophesized by the Mayan calendar.  How will it end?  Will we fall into a black hole, will a monstrous asteroid hit the planet spinning us off our axis? Will aliens land and takeover, like they attempted to in the movie Mars Attack?  Or might the end be tied to killer bees?
According to calculations measured by the Maya of South America during the classical period of their culture, from 250 to 900 A.D., December 21, 2012 marks the end of a "great" period of time.  AND … December 22, 2012, begins a new era.
Either way:
How will you spend your last day (on Earth or in this era)?
How will you make this day count? 
My original plan for the day included laundry and dusting, both of which have been nixed.  That's for sure!
Instead, I am going to fold up my tent and head outside for a long walk with my soul mate, best friend and husband of many moons and decades.   And as we walk, I'm going to ponder "Dreams."
I am going to consider small and large dreams, dreams with great significance and dreams that are just plain fun; dreams that impact favorably on my life and favorably on your life.
I am going to imagine that failure does not exist, that my resources are unlimited, that "fearless" is my middle name and that I am not in the least bit concerned what others might think about my dreams or the actions that I take to manifest my dreams.
I am going to sprinkle seeds of joy, laughter, happiness, and success for the new era in my body, mind, and spirit.
I invite you to join with me!
DARE to DREAM for a More Vibrant Tomorrow -
Dreamy Questions to Ponder:

What experiences are you yearning to have in this lifetime?
What places do you thirst to see?
What fun, playful things are you secretly bursting to do?
Who creative twists and turns do you long for; serendipitous happening do you hope for?
How does it feel to know that there are no real barriers; only the ones you have imagined in your mind's eye?
How will you unleash your imagination; your greatest and most under-utilized gift?
Share your "New Era" Dream!  Sprinkle seeds!
For more world end prophecies and dreams of joy and laughter,  join with us at:  Kick in the Tush Club/Facebook!
Spread the word–NOT the icing!
Janice