3 Steps: How to Wake Up Happy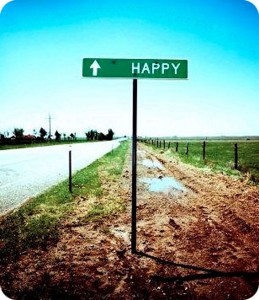 Would you like to wake up happy?  Here, from Our Lady of Weight Loss, the patron saint of weightlessness, shares 3-steps to a happy morning!
Did you know that your mind is 25 times more open to suggestion when you first wake up in the morning?  It's true!  In those first moments, when you first start to open your eyes, in that in between state when you are neither fully asleep nor fully awake, your mind is ready to receive.
Receive what?  Something positive, I hope!  Positive thoughts, feelings and instructions for the day.
When you wake up in the morning, train yourself to pay close attention to your very first thought.  If it is a negative thought, then turn it around into a positive thought.
Essentially, you are setting the tone for the day.  Our actions follow our thoughts.  Therefore, if you declare the day to be a crappy one, it will be!
Tell yourself that you are excited to get and embrace the day, and your day will be a great one.
Step One:  While still in bed, not fully awake, pay attention to your first thought.
Step Two:  If it is a happy one, stick with it!  If not, then turn it around!
Step Three:  Smile!
Sometimes, it's just that simple.
For more happy tips, talk and laughs, visit:  Facebook/Kick in the Tush Club!
Spread the word–NOT the icing!
Janice
PS:  Dictated but not read by OLWL.  Excuse all typos!